Are you hunting for the best cheap street foods in Morocco? You have come to the right place. In this article, we will walk you through some of the year-round enjoyed dishes in Morocco and explore the versatility of Moroccan cuisine. From mouth-watering Calentita, Harira to Moroccans' staple and authentic sandwiches, we bet the taste will not match anything you have ever had before.
Calentita
Calentita is a delicious savoury chickpea flan of Spanish origins, but it remains equally native to the Northern region of Morocco locally known as Kalinti. It is a liquid mixture of fine chickpea flour, eggs, water, and oil and salt that goes straight into the oven until golden to perfection. With a creamy bottom and a custardy golden brown top layer, it is a wobbly soft and smooth delicacy, which can be enjoyed as it is or served in a baguette with some Harissah and cumin and salt.
You can recognize street vendors of Calentita in Morocco from their signature classic round stainless steel baking pans filled with the creamy Kalinti. For less than 1MAD, you can grab a slice and indulge in a high-end restaurant like experience.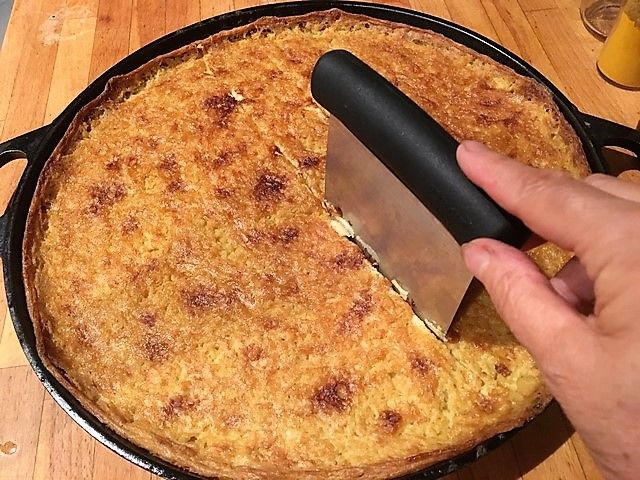 Briwat
Briwat are some of the tastiest appetizers in Moroccan cuisine. Typical fillings of these delicious filled pastries are ground meat, chicken or fish mixed with vermicelli and a range of spices. However, you can also find a variety of sweet versions filled with almonds; peanuts or dates heavenly soaked in honey and sprinkled with sesame seeds or shaved almonds.
Briwat are assembled in a pastry called Warqa, similar to filo dough, which you most likely can witness the making of as you cruise around the streets of the old medinas. Wrapped in a cigar or a triangular shape, the delicious fillings go inside the butter brushed Warqa pastry and then deep-fried in vegetable oil until golden brown. You can get Briwat in medina stalls for less than 5MAD and they are a favourite among all Moroccans.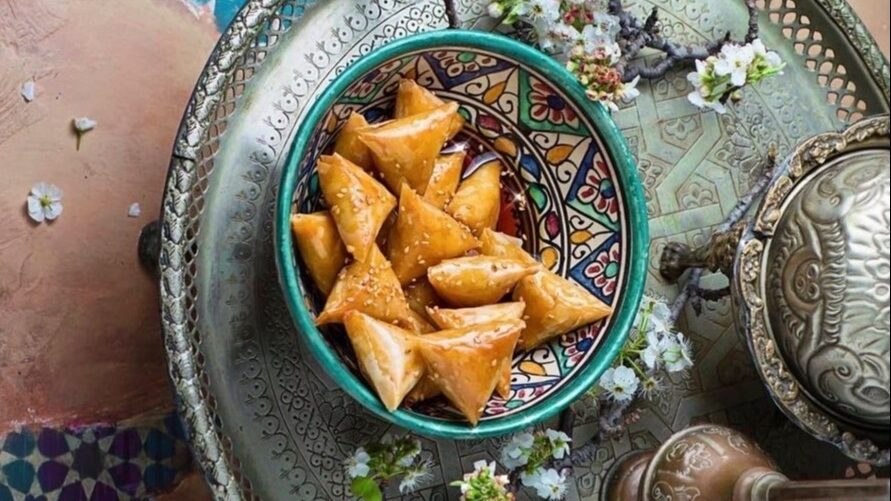 Msemmen
Msemmen is a staple soft, chewy and buttery Moroccan bread made with semolina, all-purpose flour, butter, sugar, salt and water. It is typically enjoyed for breakfast together with a fresh cup of Moroccan mint tea. You can find msemmen anywhere in Morocco. It is one of the most famous Moroccan dishes, which you can enjoy with honey, cream cheese, chocolate, or any other toppings of your choice.
You can find msemmen in the famous local shops called 'Mahlaba', which typically serve a pure breakfast menu. You can enjoy a piece of msemmen for 2MAD; however, the prices can slightly differ from one shop to another.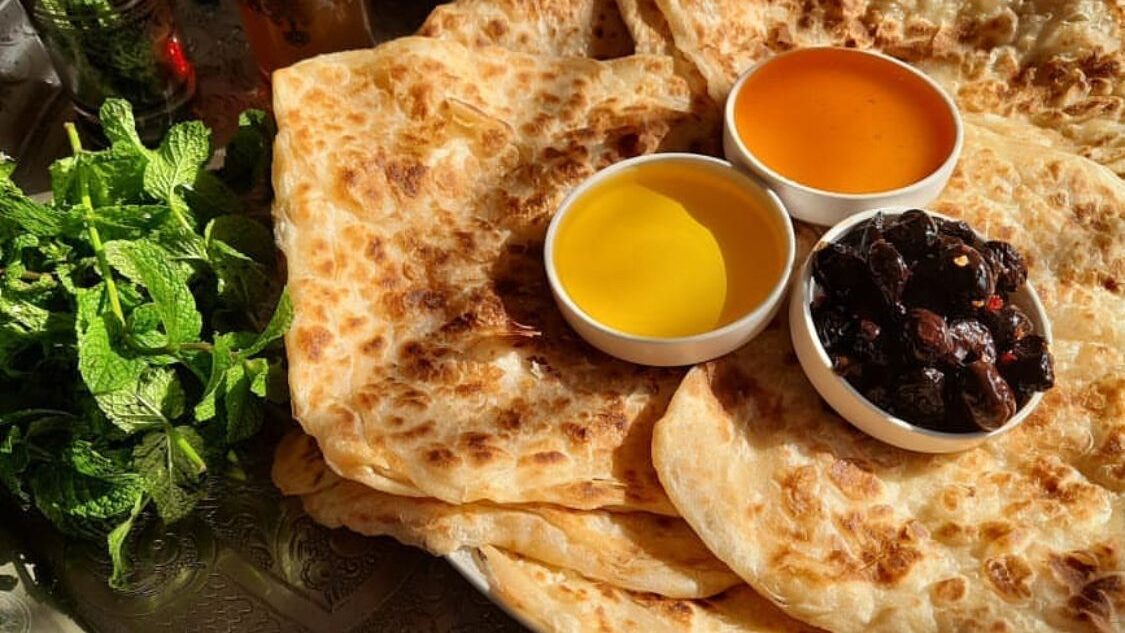 Harsha
Harsha is a type of bread native to the Atlas region of Morocco. Much like msemmen, Harsha is typically sold in a mahlaba where you can get a piece for less than 2MAD. Being a mixture of semolina, butter, olive oil and water, it is very simple yet very rich in flavour. Most Moroccans enjoy it with some kind of toppings they like accompanied with a glass of Rayeb similar to vanilla yogurt.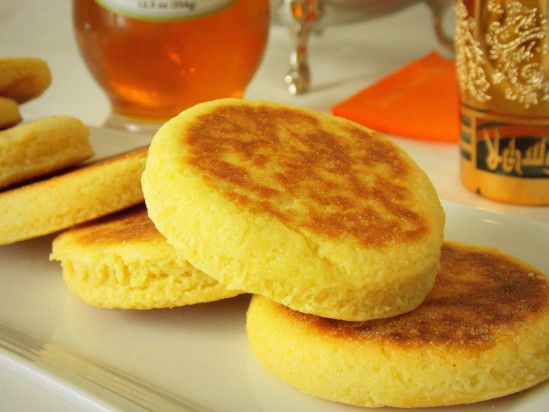 Sfenj
Sfenj is a delicious donut-shaped fried pastry that is often eaten for breakfast in Morocco and typically enjoyed with sugar or honey and a cup of mint tea. It is a traditional recipe that dates back hundreds of years to Andalusia. It has been eaten among Jews and Muslims in Morocco for centuries, which explains why it has gained a huge popularity in cities such as Fez, Marrakech, Casablanca and Tetouan where the majority of Jews live. Sfenj is one of the cheapest Moroccan street food that you can get for less than 1MAD.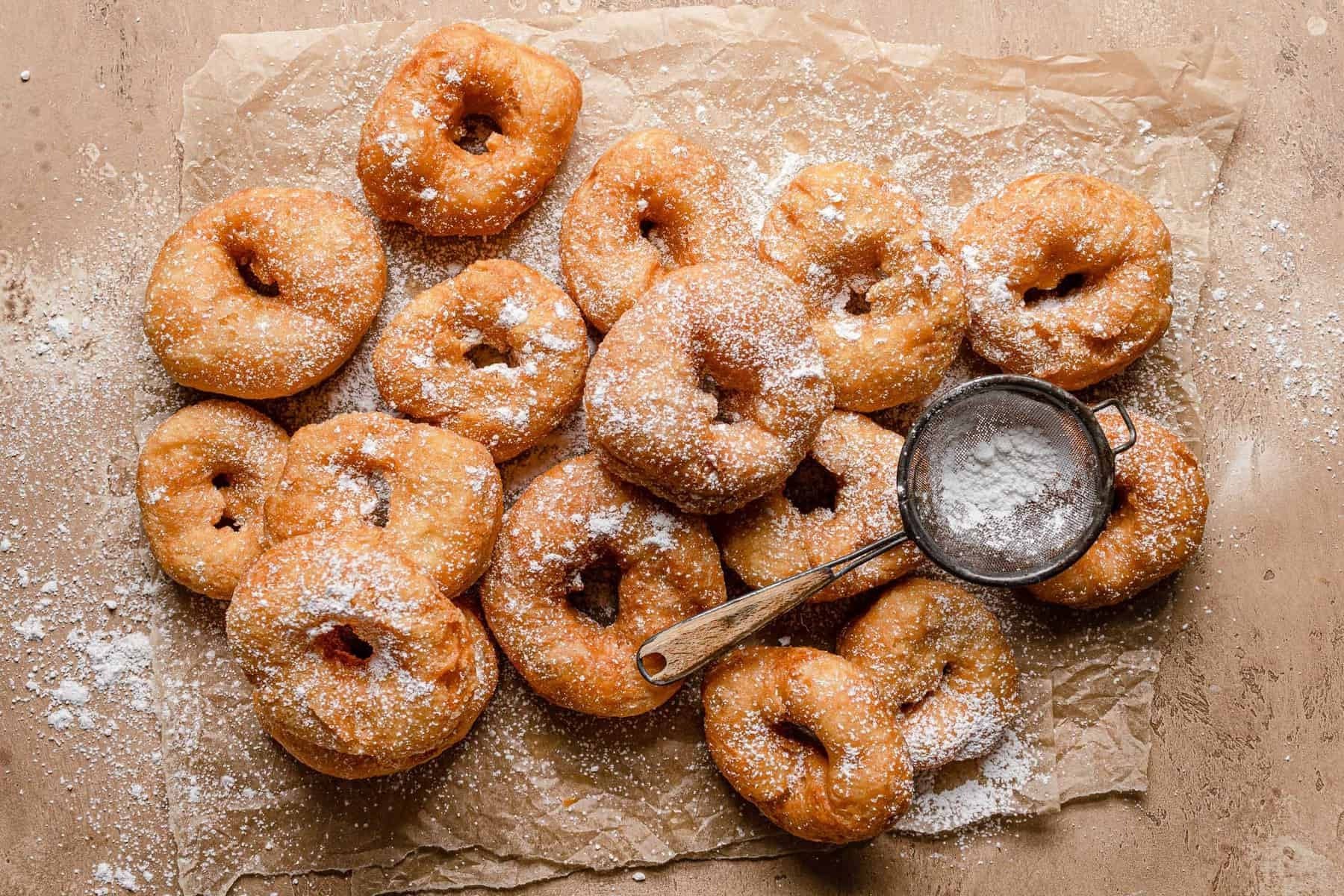 Chebakia
Chebakia is a classic Moroccan sweet made with sesame seeds, ground arise and cinnamon. The dough is kneaded, shaped into a flower, fried until golden and directly soaked in honey. These sweets are synonymous with Ramadan and usually enjoyed with Harira. You can find chebakia anywhere in Morocco as it tends to be a staple for all Moroccans. It is one of the most delicious Moroccan street foods for less than 3MAD per piece.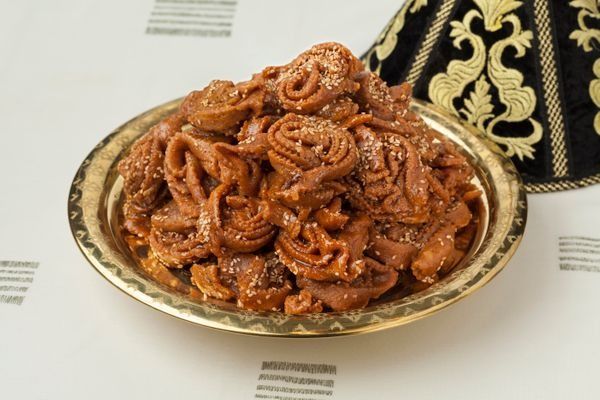 Bissara
Bissara or dried fava bean soup is a favourite with very simple but hearty flavours. It is a staple Moroccan dish often enjoyed for breakfast and served with bread, some drizzled olive oil, crushed garlic, cumin and chili powder. This thick, rich and nutritious soup is typically served bubbling in these mouth-watering traditional clay pots and mostly enjoyed around winter times. You can get Bissara for less than 10MAD making it one of your must have to try cheap Moroccan street foods.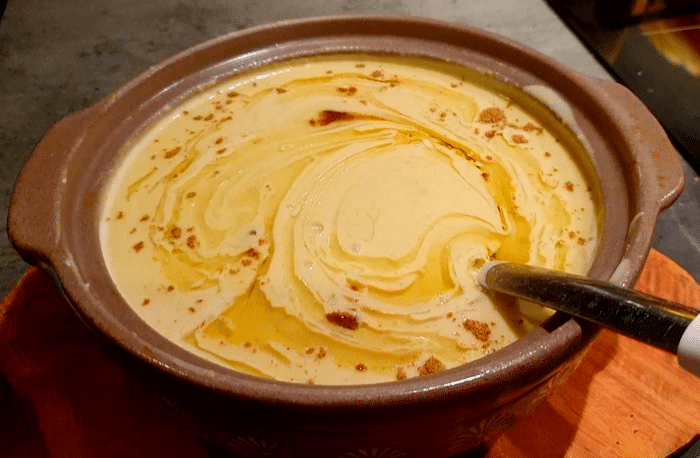 Harira
Harira is a Moroccan hearty and warm soup mostly enjoyed around winter. It is a combination of meat, chickpeas, lentils and vegetables making it the ideal rounded meal. For the majority of Moroccans, Harira is considered an essential soup in Ramadan and ideally preferred to be accompanied with Chebakia, as Moroccan cuisine is widely known for the savoury and sweet combination. Much like every dish mentioned earlier, Harira is very famous among Moroccans and you can find it almost anywhere. A bowl of Harira will cost you nothing more than 15MAD and you get to enjoy one of the Moroccans' staple and traditional dishes.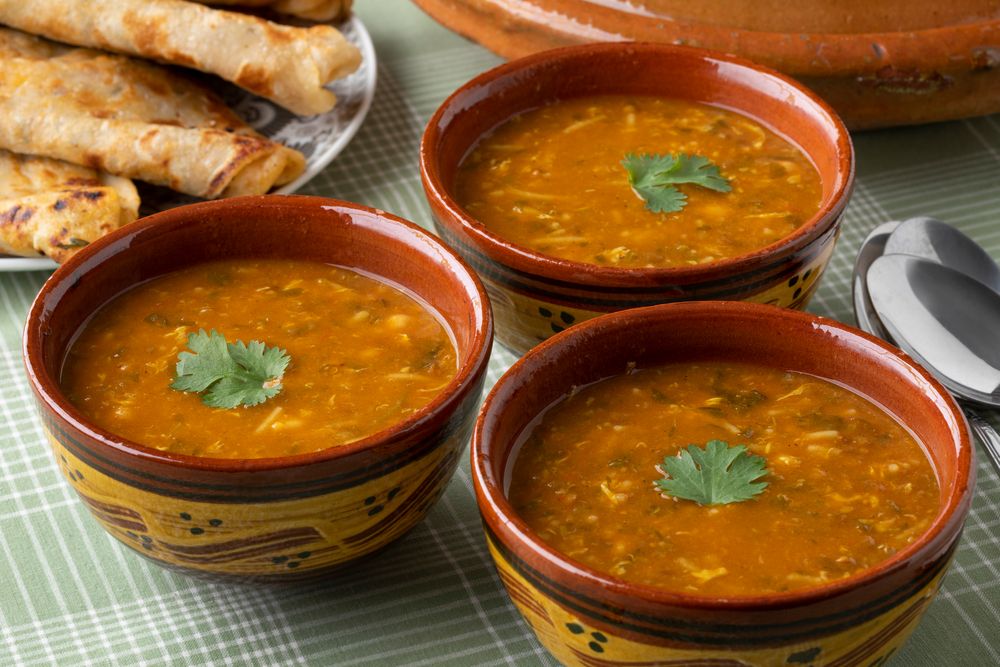 Snails Soup
Snails cooked in a large pot of water and a ridiculous amount of spices and herbs is a favourite among all Moroccans. Apart from the delicious taste of the soup, it is of great health benefits because of its nutritious herbal broth. Many Moroccans eat snails soup mainly for its health benefits. Be it a cold, a sore throat or stomach problems, it can help ease the pain and boost your immune system. Snails Soup is a famous dish all throughout Morocco. Depending on the season, a serving of this soup ranges from 5MAD to 15MAD.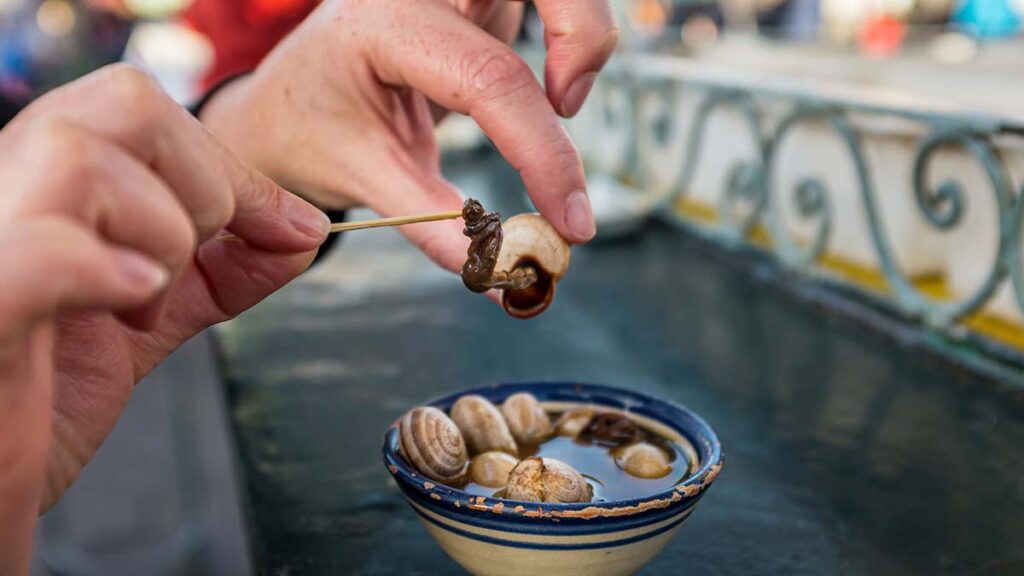 Maakouda
Maakouda is a traditional Moroccan potato patty flavoured with a variety of seasonings and herbs. It is among the best-selling street foods in Morocco and can be served as it is or wrapped in a sandwich with other goodies. Essentially, Maakouda is a patty of steamed potatoes, cilantro, eggs, garlic and spices dipped into a mixture of eggs and flour and fried until golden brown. The price of a Maakouda sandwich usually ranges from 5MAD to 15MAD depending on any additions you would want with your sandwich.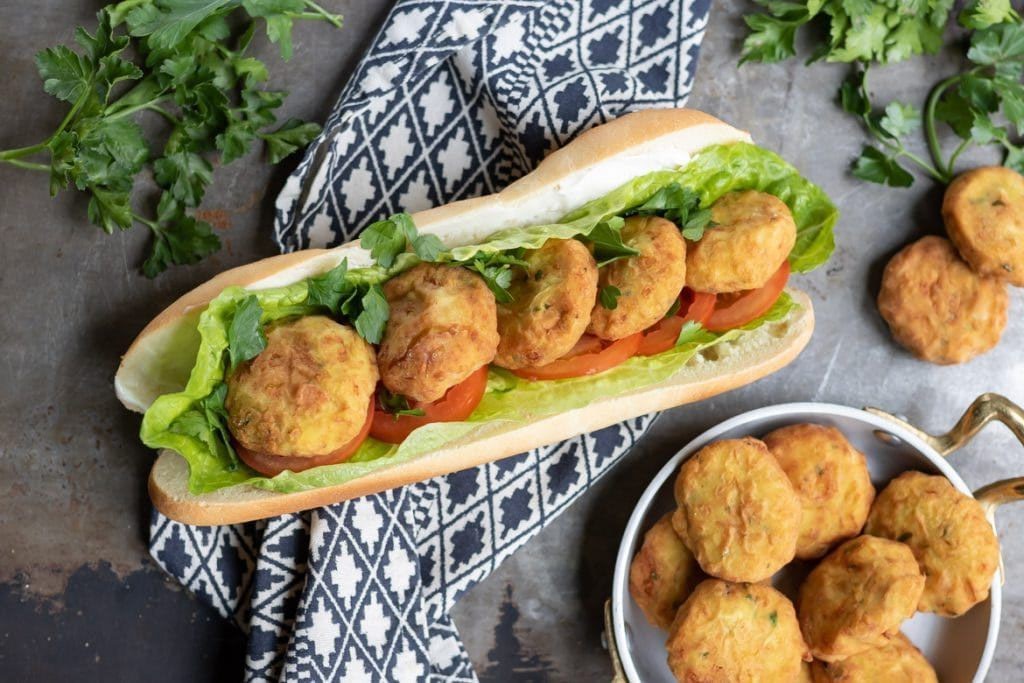 Steamed Lamb Head
Food stalls selling the succulent and juicy steamed lamb head are a no strange sight in cities such as Rabat, Fez, Marrakech and many more. Do not hesitate to order yourself a jam packed sandwich of this deliciously steamed meat drizzled with salt, cumin and chili powder. It is the ultimate Street Food experience, as you will be amazed by the taste and the aromas of the steaming hot lamb. One sandwich costs less than 15MAD easily making it one of the best cheap street foods in Morocco.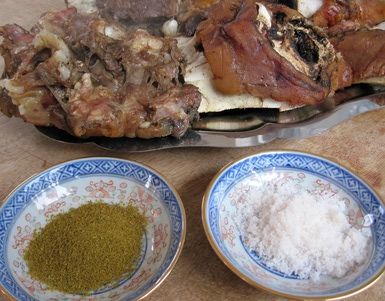 Stuffed Lamb Spleens
Stuffed lamb spleens are a Moroccan delicacy made of a rich filling of ground meat, vegetables, herbs and spices stuffed inside raw open spleens. The spleens are then transferred into a baking pan and left on a medium heat until thoroughly cooked and nicely browned. This Moroccan dish, locally known as Tihal, is an ancient delicacy that has been cooked for generations all throughout Morocco. In a warm Moroccan bread, street vendors serve it with onion slices and a splash of hot sauce. Get yourself a stuffed lamb spleens sandwich for less than 15MAD and enjoy this authentic Moroccan street food.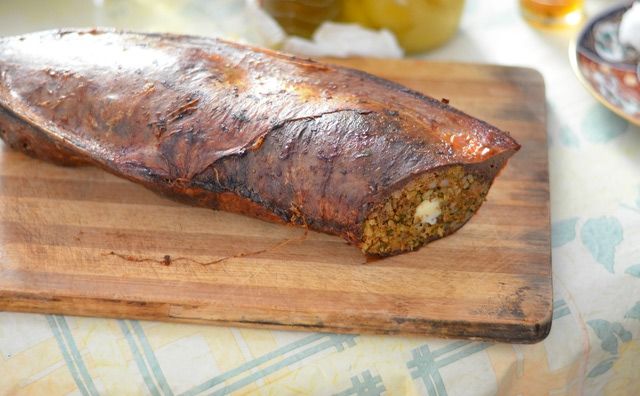 ---
Morocco is you best -on a budget- travel destination, do not hesitate to visit this extraordinary country with all its irresistible street food flaming you with hunger pangs. If interested to know more about Morocco, check our article Visit Morocco on a Budget.
Further reading: Moroccan cuisine: a culture you can taste