Morocco is known for its diverse culture and landscapes. You may know the popular places to visit such as Jemaa el-Fena in Marrakesh, or the Hassan II Mosque in Casablanca. The truth is that there are many other places unknown by most tourists worth visiting during your trip to Morocco. In this article, you will discover 10 secret places to visit in Morocco so you can plan your trip accordingly.
The Merzouga Desert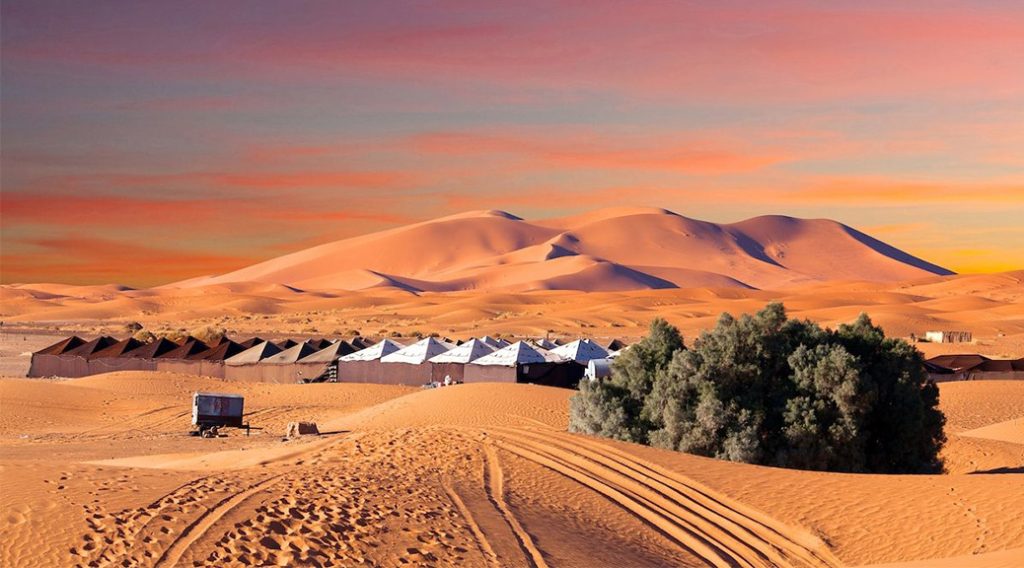 Located in the southeast of Morocco, 50km away from the Algerian borders, the Merzouga Desert is often considered by tourists as one of the most beautiful deserts in Morocco. From Berber tents to luxury hotels, you will have many options to choose from during your trip to Merzouga.
The place offers a large variety of activities from the Traditional Camel Ride to excursions in the desert. We highly suggest you spend a night camping in the desert to fully live the experience.
Ait-Ben-Haddou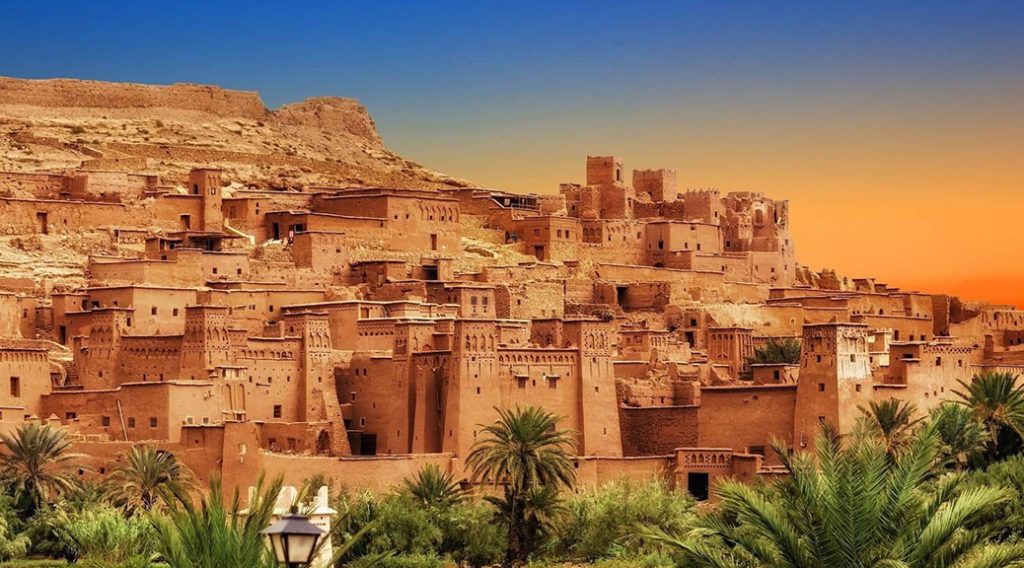 Considered a World Heritage Site by UNESCO, Ait Ben Haddou is a small fortified town also located in the southeast region of Morocco, near Ourzazate.
The village is recognized internationally for its unique and impressive architecture. Many of your favorite movies and TV shows were filmed there such as Game of Thrones, Aladdin, or even Gladiator.
The town is easily accessible from Marakesh and should be part of your trip plan in Morocco.
Al-Hoceima National Park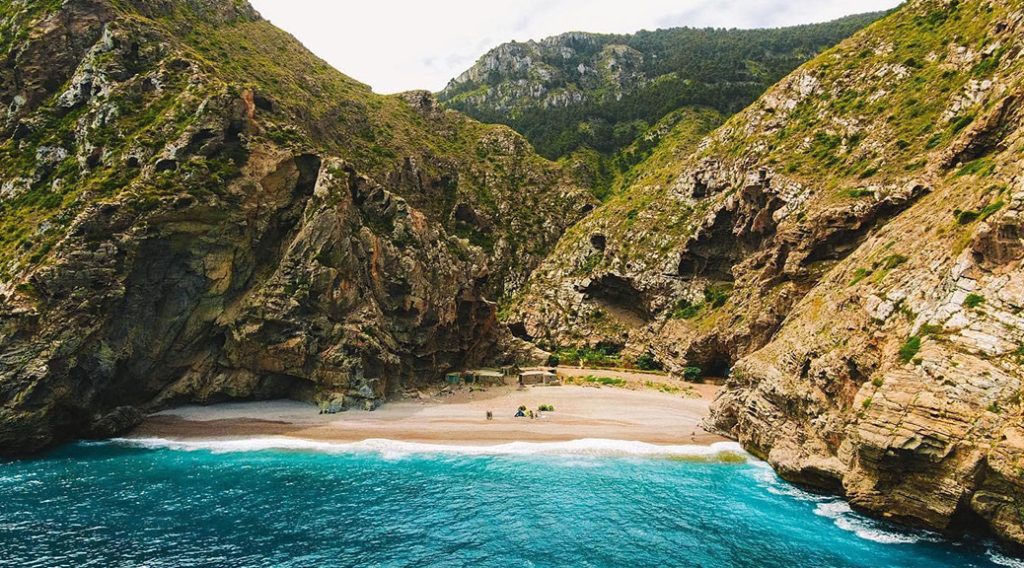 Covering a large part of the Mediterranean coast, Al-Hoceima Park is a paradise for nature lovers. The park is home to diverse wildlife including beaches, forests, and even canyons. This is the perfect place for hiking and discovering beautiful views and landscapes not too common in Morocco.
Since there is no public transportation going there, we highly suggest you rent a car or find a local guide to help you access the park.
Lalla Takerkoust Lake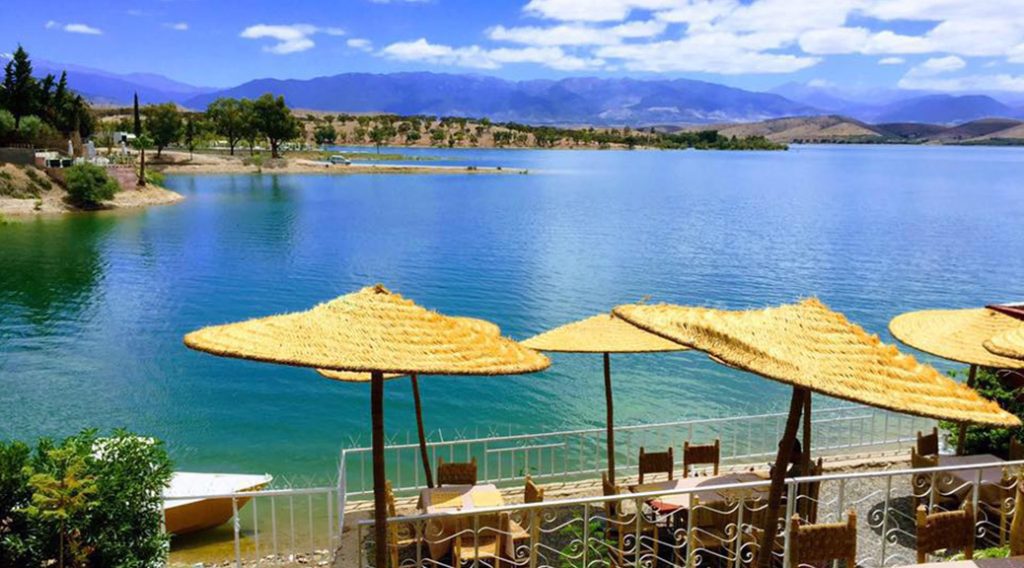 Surrounding the Marakesh area, Lalla Takerkoust is an artificial lake built initially by the French during the beginning of the 20th century to serve as a barrage to provide electricity to Marakesh.
They are many activities you can enjoy there: swimming, kayaks, jet skis, cafés, restaurants, etc.
The place is easily accessible by bus or taxi and should be on your list if you are passing by Marakesh and want to escape the heat of the city.
Dakhla Kitesurf World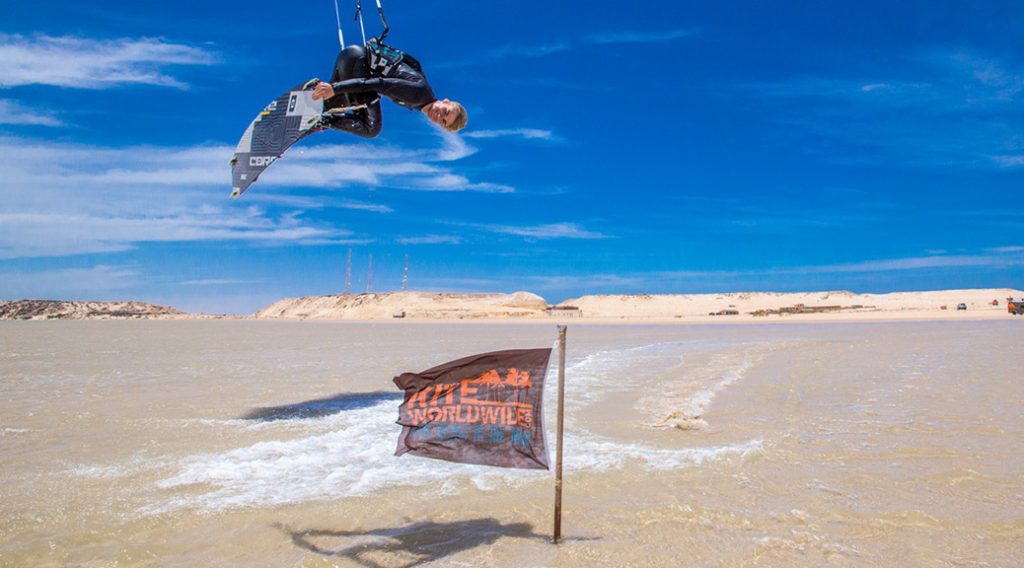 Dakhla is often considered one of the best spots in the world by kitesurf lovers. The area is surrounded by lagoons and dunes making it a unique place in the world. This is a paradise for kitesurf practitioners who want to enjoy stunning views while kitesurfing.
We highly recommend you visit this place during the heating season, from April to November as it is when the wind blows the strongest.
Marsdar Beach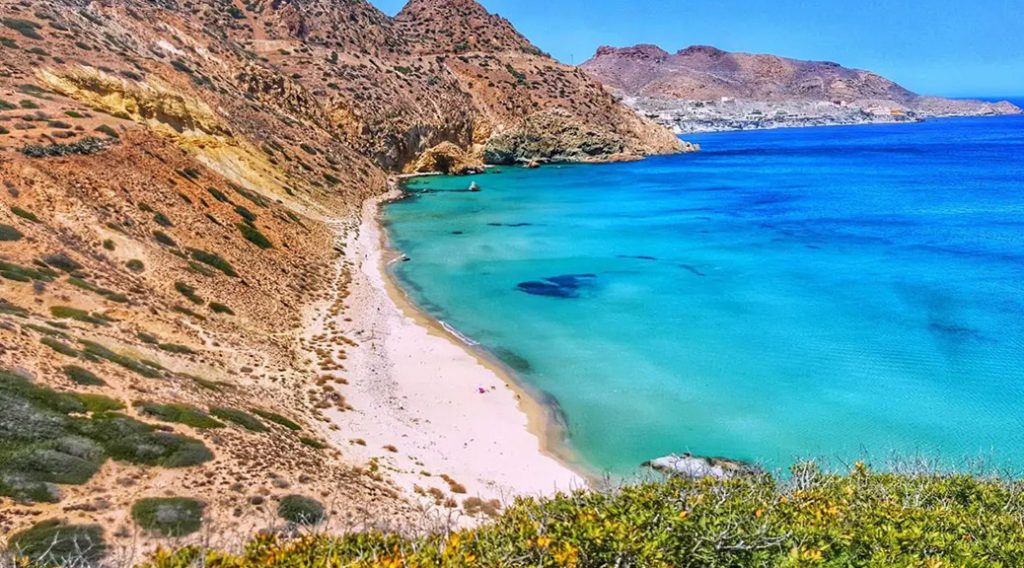 Located in the Al-Hoceima region, this beach is only accessible by boat. Unknown to most tourists and even a large majority of locals, the place is surrounded by cliffs and mountains. The crystal turquoise water makes it a unique beach in Morocco that is worth visiting during your trip to the northeast region of the country.
This is the perfect place to chill out and sunbathe. We also suggest bringing with you special shoes to avoid being hurt by the rocks while swimming or walking.
Skoura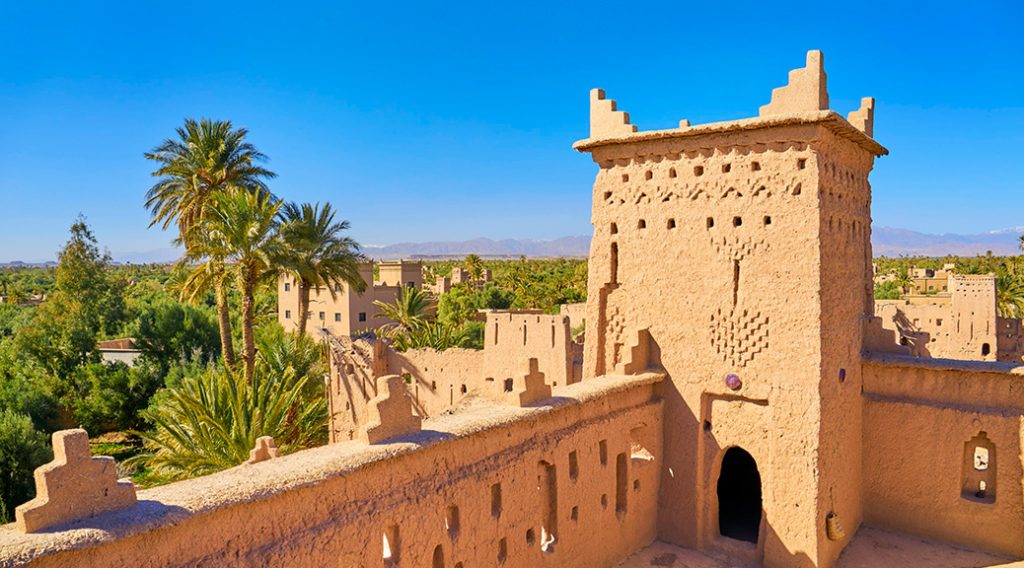 This is another gem among the secret places to visit in Morocco. It is located a few kilometers away from Ourzazate and is considered one of Morocco's most beautiful oases. The town is known for its abundance of green vegetation and amazing palm groves.
The oasis was supplied historically by three main rivers with a significant overflow of water but it started to dry up in the last few years, especially during the summer season.
Skoura is also known for its Amerhidl Kasbah, an impressive 400-year-old historical monument of the region. This is a perfect stopover if you are visiting the southeast region of Morocco.
Bin El Ouidane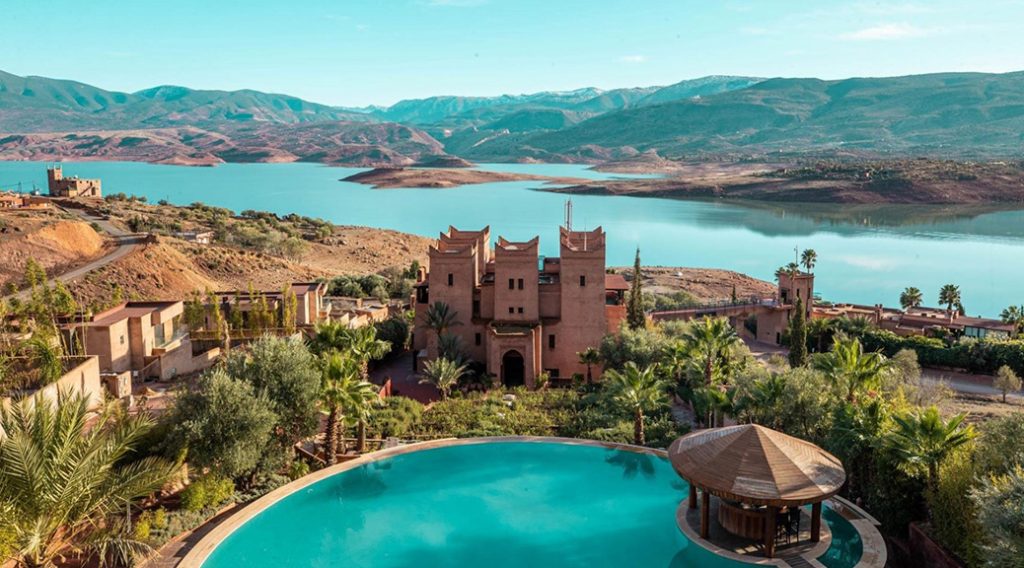 The lake of Bin El Ouidane is located 28 kilometers away from Beni Mellal. Thanks to its amazing views and landscapes, the area is perfect for nature lovers and adventure-seekers.
They are several water activities that could be done there such as swimming, hand fishing, kayaking, etc.
If you want to relax and enjoy the serenity of nature, this is the place to go!
Imlil Village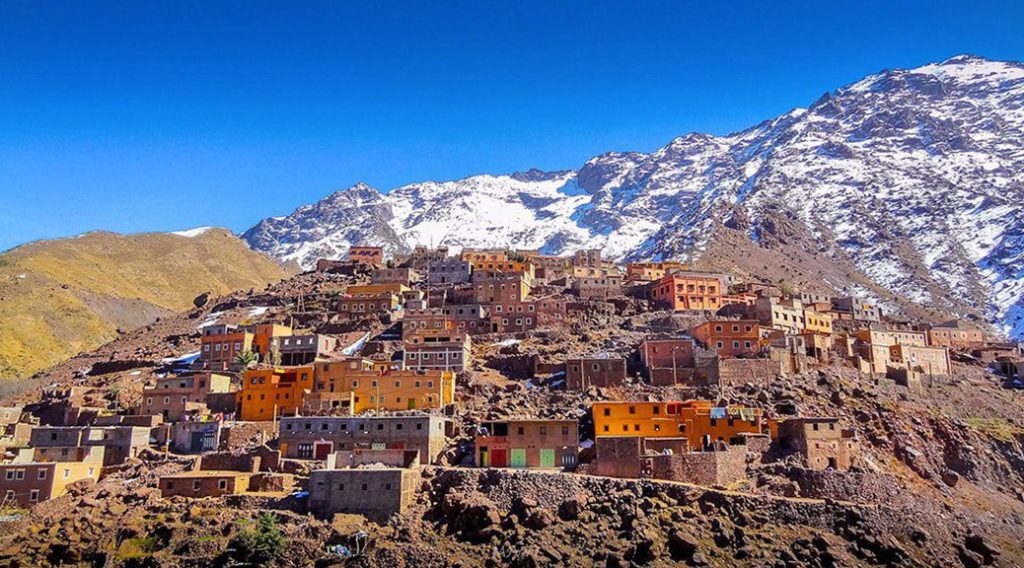 Imlil is a small village located in the High Atlas Mountains. It is often considered a starting point for those aiming to climb the Toubkal, the highest peak in North Africa (4160 meters).
Imlil is the perfect place to experience the authenticity of living in the High Atlas.
The town is located 60 kilometers away from Marakesh and is accessible by Taxi (around 300 DH)
Qara Prison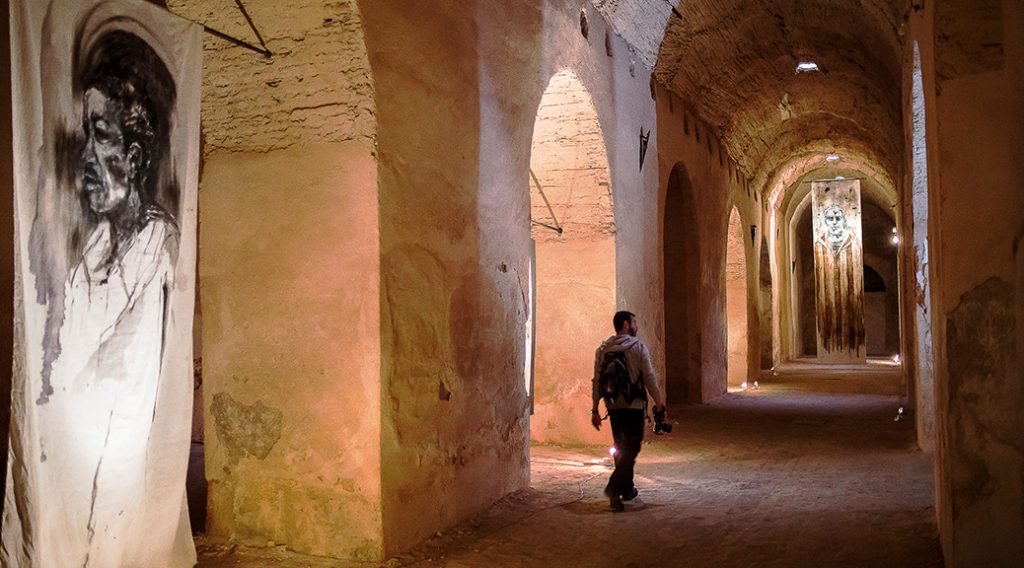 This underground prison located in Meknes was built in the 18th century by Sultan Moulay Ismail. The entrance is situated in Ismaili Qasba, but it extends for miles, with varying beliefs regarding its size.
Nowadays, a small part is still available to the public, but no one knows the true extent of it.
This is worth visiting if you are passing by Meknès and want to discover an unusual secret place to visit in Morocco.