Are you visiting Tangier for the first time? As a tourist, shopping will also be part of your trip. This beautiful city in north Morocco has many places where you can go to do the shopping and take with you souvenirs from your trip to Morocco. 
Take a pen to write some notes because this article will show you exactly where to shop in Tangier, from malls to local markets.
Socco Alto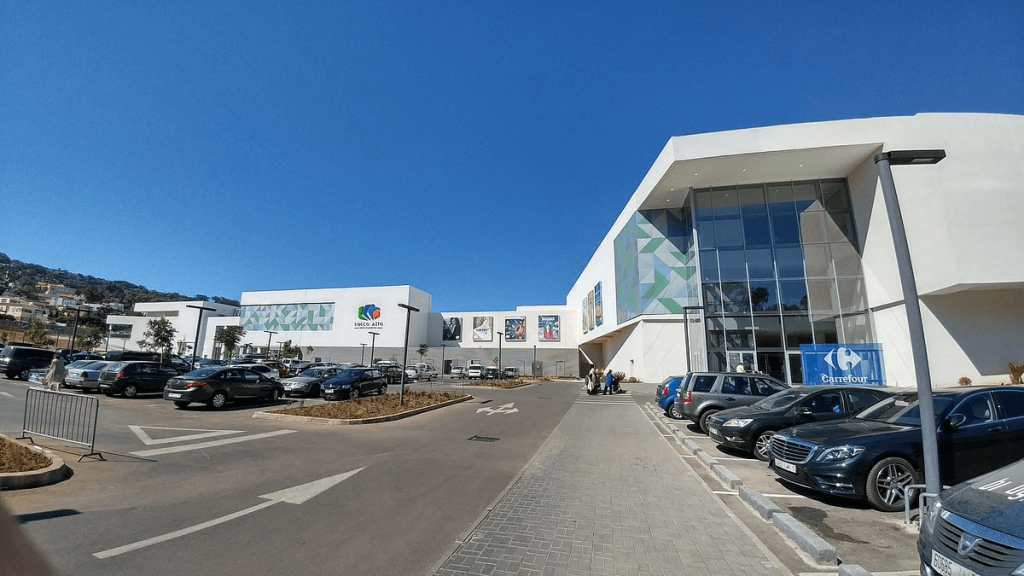 Opened in 2016, it currently holds more than 100 shops as well as two hotels (rated 4 & 5 Stars). This is a family-friendly environment where you can go shop, eat or spend good times with your loved ones.
Among the popular shops, you can find:
Tommy Hilfiger
Timberland
Adidas
Guess
Go Sport
Tangier City Center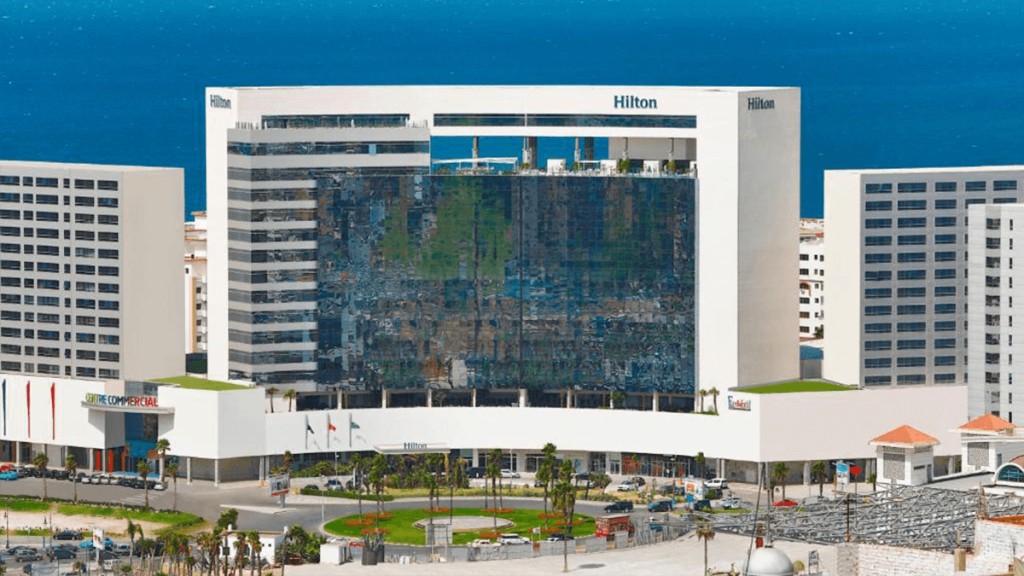 Older than its little brother Socco Alto, Tangier City Center is the largest mall in the city with a nice shopping outlet that includes many of your favorite brands. It is located a few meters away from the beach and easily accessible by taxi or bus.
Apart from shopping, there are many activities to do there such as watching a movie in Megerama, going to the gym, or eating in a fast food or restaurant. The place is family-friendly as well and is home to a lot of animations for kids during the weekend.
Ibn Battuta Mall
Named after the greatest Muslim explorer in history, this is the third-largest mall in Tangier located only 2 kilometers away from Tangier City Center and could be both visited in the same afternoon.
The mall is home to more than 30 popular brands including Zara, Massimo Dutti, Bershka, etc.
Casabarata Market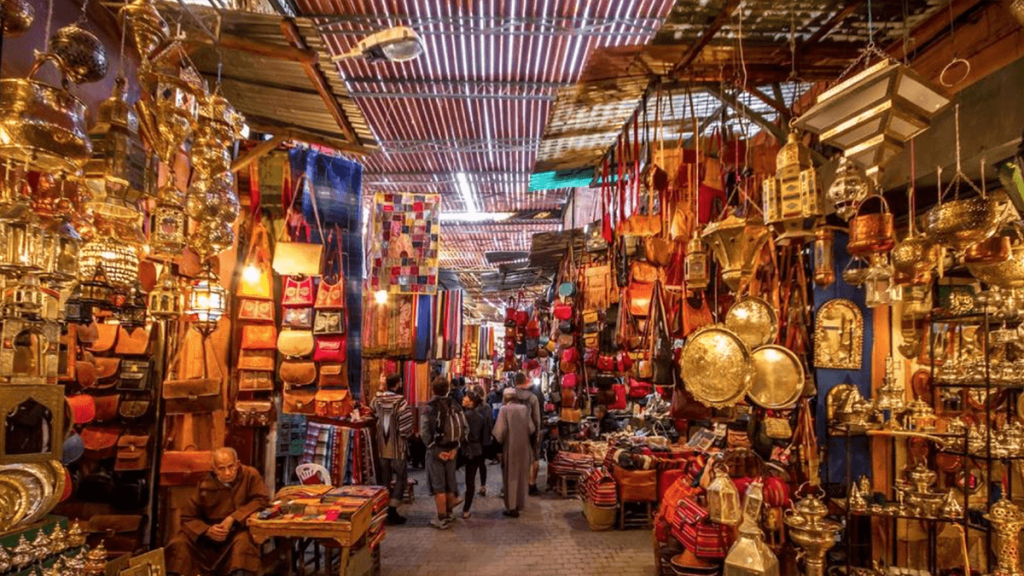 Forget the modern-looking malls and come to Casabarata Market to discover one of the biggest local markets in Morocco. Similar to Derb Ghallef in Casablanca, you can find anything being sold there and bring with you souvenirs from Morocco including:
Local Spices
Clothes
Jewelry
Lighting
Phones & Computers
Furniture
This should be on your list when visiting Tangier. Feel free to negotiate with the vendors, this is the way to go when visiting local markets.
Grand Socco
Located in the heart of Tangier, it is a central meeting point for tourists when visiting the city. This was a historical place of shopping for locals centuries ago and is still a busy place, especially during the weekends.
The market is known for its artisans and the huge variety of traditional products being sold there such as:
Hand-crafted goods
Textiles
Spices
Jewelry
Antiques
This is a good opportunity fully embrace the Moroccan culture and buy some souvenirs and gifts for your family.
Traditional Art Gallery
Located 500 meters away from the Grand Socco, this is the place to go in Tangier for buying antiques and Berber carpets. Negotiating is a cultural norm here so be ready to negotiate the price with the vendors.
This place is amazing to visit, but be aware of hard selling, and don't feel obligated to purchase anything if you don't want to.